Sleeping
Suites
Penthouse North with Jacuzzi and double rain shower
Stay in our Penthouse Noord with spectacular North views, a Jacuzzi and a double rain shower. The Penthouse is located on the 11th floor, our VIP floor.
The Penthouse is surrounded by windows of 4.10 meters high and a spacious balcony. You will experience a spectacular view of the region and an extra spacious feeling in the room. The room has a luxurious double box-spring bed and a total area of 66 m2. The Penthouse of Van der Valk Hotel Venlo is also equipped with a well filled minibar with various types of soft drinks, wine and beer.
The Penthouse is cleaned and tidied up every evening and we make your room cozy for when you return to your room. And to make your stay even more special, we also place a nice surprise in your room. Enjoy a stay in our Penthouse.
In-room amenities include a deluxe Espresso coffee machine, ironing board & iron and safe for a laptop or other valuables. Enjoy all the possibilities of the 2 smart TVs with internet connection. With this smart TV you have access to useful apps, missed programs and your streaming services such as Netflix, Disney+ and YouTube.
The Penthouse has a separate sitting area and an electric fireplace.
WELLNESS OPEN AUGUSTUS / AUGUST '21
As a hotel guest you can make free use of our luxury sports and wellness department OxyZen, with an indoor swimming pool, fitness and various saunas. Or book a professional beauty treatments such as body massages and facials or a personal trainer.
Discover the beautiful nature in the surroundings of Venlo and North Limburg with our bicycles, E-bikes and E-choppers.
Do you want to do outdoor sports such as walking, cycling, running or explore the nature with your mountain bike? We have already selected the routes for you.
The hotel has charging stations for your car, an Amber rental car (electric) and a closed bicycle shed with charging facilities, bicycle pump and small tools.
Deposit
For a stay in our Penthouse rooms we charge a deposit of € 150.00 per room, which you can pay via a so-called payment link. We will transfer the deposit back to you after checking out. This if the room is left in a neat condition.
You will receive a payment request for the deposit three days before arrival. Payment must be made no later than 1 day before arrival to guarantee the reservation. The payment link is only active for 48 hours.
If the reservation is made within 1 day before arrival, you will receive a payment request by e-mail immediately after making your reservation. If we have not received the deposit, we will cancel the reservation.
Book Penthouse North with Jacuzzi and double rain shower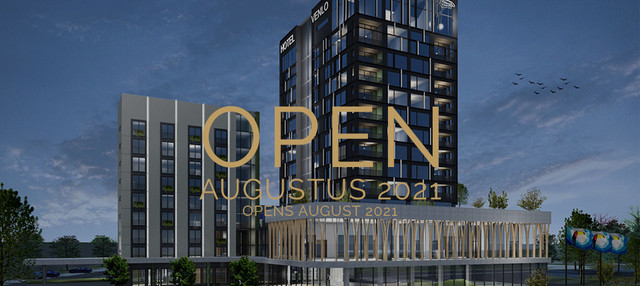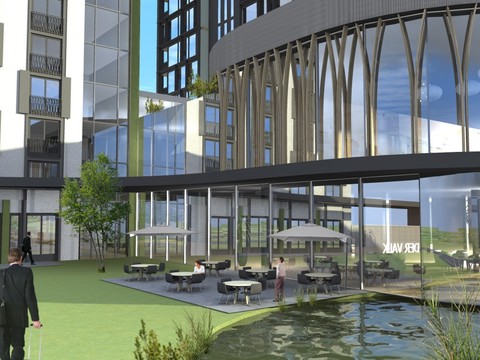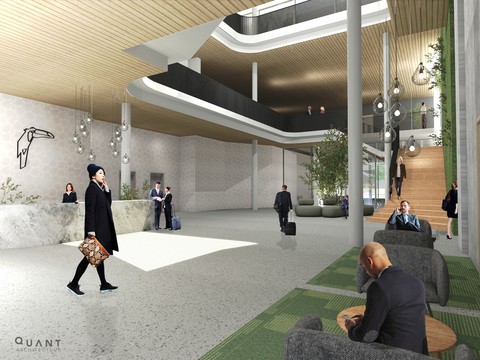 Stay in our South Penthouse with spectacular views of the South, a round bed, a whirlpool bath and a double rain shower. The Penthouse is located on the 11th floor, our VIP floor. The Penthouse is surrounded by …