Suites
Penthouse Bella with round bed, bubble bath and double rain shower
Stay in our Penthouse Bella side with spectacular views of the South, a round bed with a diameter of 220 cm., a free-standing bubble bath and a double rain shower. The Penthouse is located on the 11th floor, our VIP floor.
The Penthouse is surrounded by windows of 4 meters high and a spacious balcony. You will experience a spectacular view from a round bed. The room has a total area of 66m2. The Penthouse of Van der Valk Hotel Venlo is also equipped with a well filled minibar with various types of soft drinks, wine and beer.
In-room amenities include a deluxe Espresso coffee machine, ironing board & iron and safe for a laptop or other valuables. All our rooms have a separate toilet. Enjoy all the possibilities of the 2 smart TVs with internet connection. With this smart TV you have access to useful apps, missed programs and your streaming services such as Netflix, Disney+ and YouTube.
The Penthouse has a separate sitting area and an electric fireplace.
THE FITNESS AND WELLNESS ARE OPEN
As a hotel guest you can make free use of our luxury sports and wellness department OxyZen with an indoor swimming pool, fitness and various saunas. Or book a professional beauty treatments such as body massages and facials or a personal trainer.
Discover the beautiful nature in the surroundings of Venlo and North Limburg with our bicycles, E-bikes and E-choppers.
Do you want to do outdoor sports such as walking, cycling, running or explore the nature with your mountain bike? We have already selected the routes for you.
Deposit
For a stay in our Penthouse rooms we ask for a deposit of € 150.00 per stay. The deposit is paid on arrival at the hotel by bank or credit card. After check-out, we check the room to see if it has been left in a neat condition. If so, the deposit will be refunded.
Book Penthouse Bella with round bed, bubble bath and double rain shower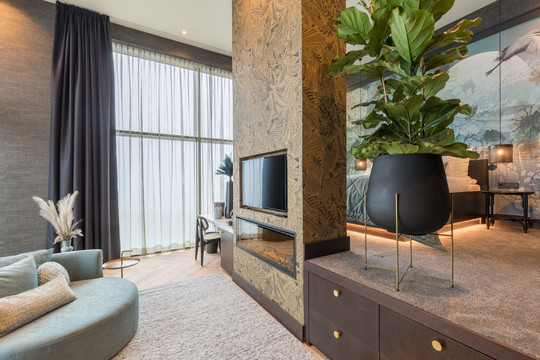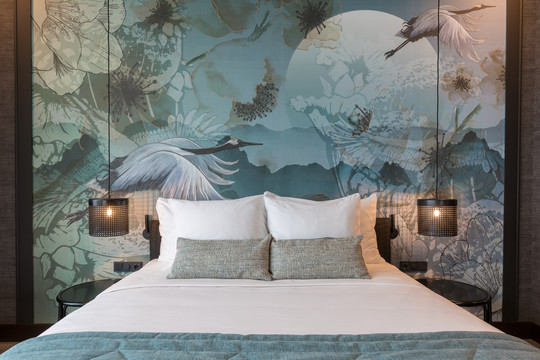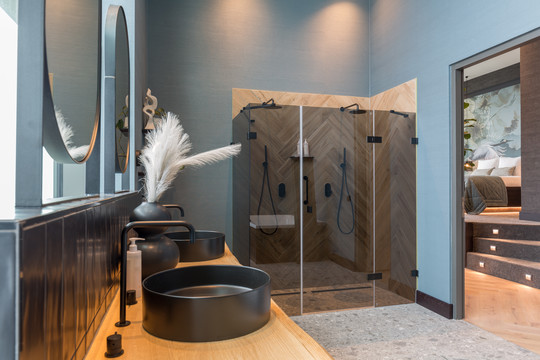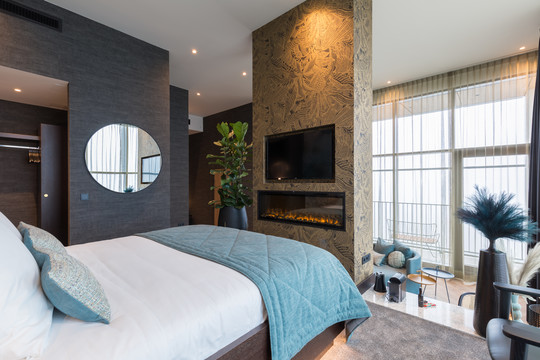 Stay in our Penthouse Vita with spectacular North views, a bubble bath and a double rain shower. The Penthouse is located on the 11th floor, our VIP floor. The Penthouse is surrounded by windows of 4 meters high …